Versus Mode/VS. Mode (game mode)
A play mode that's usually made for one player to fight another player, a single CPU-controlled opponent or multiple CPU-controlled opponents. The term is often used to set it apart from the main play mode and this distinction is more important when the main game isn't a fighting game. Some of these games only have a single-player game mode, so having a versus mode was a great addition back in the days when it was more common for humans to visit the homes of other humans to play video games. A few games and series, like Bomberman, have Versus Modes great enough to eclipse the main game mode.

The mode often appears under a different name, such as 'The Duel' in Golden Axe games for the Genesis. The actual term Versus Mode or Vs. Mode appears in Double Dragon (NES), Bomberman 2 (NES), Mega Man VII (SNES) and Brawl Brothers (SNES).
Game list:
Bomberman 2 (NES), Brawl Brothers (SNES), Captain America and the Avengers (Genesis), Captain America and the Avengers (NES), Double Dragon (NES), Golden Axe (Genesis), Golden Axe II (Genesis), Mega Man 7 (SNES), Rival Turf (SNES), Streets of Rage 2 (Genesis), Streets of Rage 3 (Genesis), Teenage Mutant Ninja Turtles - Turtles in Time (SNES), Trojan (NES)
Screenshots (click to see full-sized):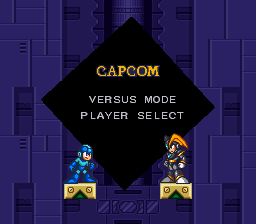 ---
Return to smaller definition in Venacula-X glossary
Return to top of the top of the page